PYLARIFY®
IMAGING SITE LOCATOR
PYLARIFY®
IMAGING SITE LOCATOR
To find the nearest imaging center that offers PYLARIFY®,  please enter your ZIP code.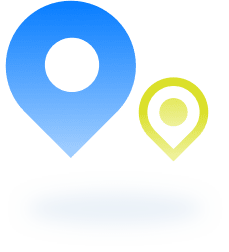 This may not be a comprehensive list. The sites listed are provided as an informational resource only.
Progenics does not warrant, whether expressed or implied, that the Locator is accurate or complete. Progenics does not recommend or endorse any site included in the Locator for any purpose. It is your responsibility to select a site and you assume full responsibility for your interactions with any site you contact through the Locator. Progenics is not responsible for the medical care or advice given by any site you choose to contact.
This free service provides a list of sites that may be qualified to provide PYLARIFY® imaging. These sites do not pay a fee to be listed in the PYLARIFY® Imaging Site Locator ("Locator"), and their participation does not impose any requirements on the manner in which they treat or provide services to patients. Participating sites are listed based on the geographical search information entered. Some of the participating sites may have other financial relationships with Progenics as recipients of research grants or other similar payments.
Sites may request to be removed from the Locator and Progenics retains the right to remove sites from the Locator.
REIMBURSEMENT SUPPORT
The PYLARIFY® Patient Support Program can help streamline the use of PYLARIFY® and assist with insurance assessment. 
Call 844-339-8514844-339-8514.
APPROVED USE
PYLARIFY® (piflufolastat F 18) Injection is a radioactive diagnostic agent. PYLARIFY is used along with positron emission tomography (PET) imaging for men with prostate cancer:
with suspected metastasis who are candidates for initial definitive therapy.