IN PATIENTS WITH HIGH-RISK PROSTATE CANCER WHO WERE CANDIDATES FOR INITIAL DEFINITIVE THERAPY,
PSMA PET with PYLARIFY® significantly improved specificity over standard imaging while maintaining comparable sensitivity and delivering high PPV and NPV2
---
In a post-hoc analysis, PYLARIFY® achieved the success criteria for sensitivity and specificity across lymph nodes >5 mm2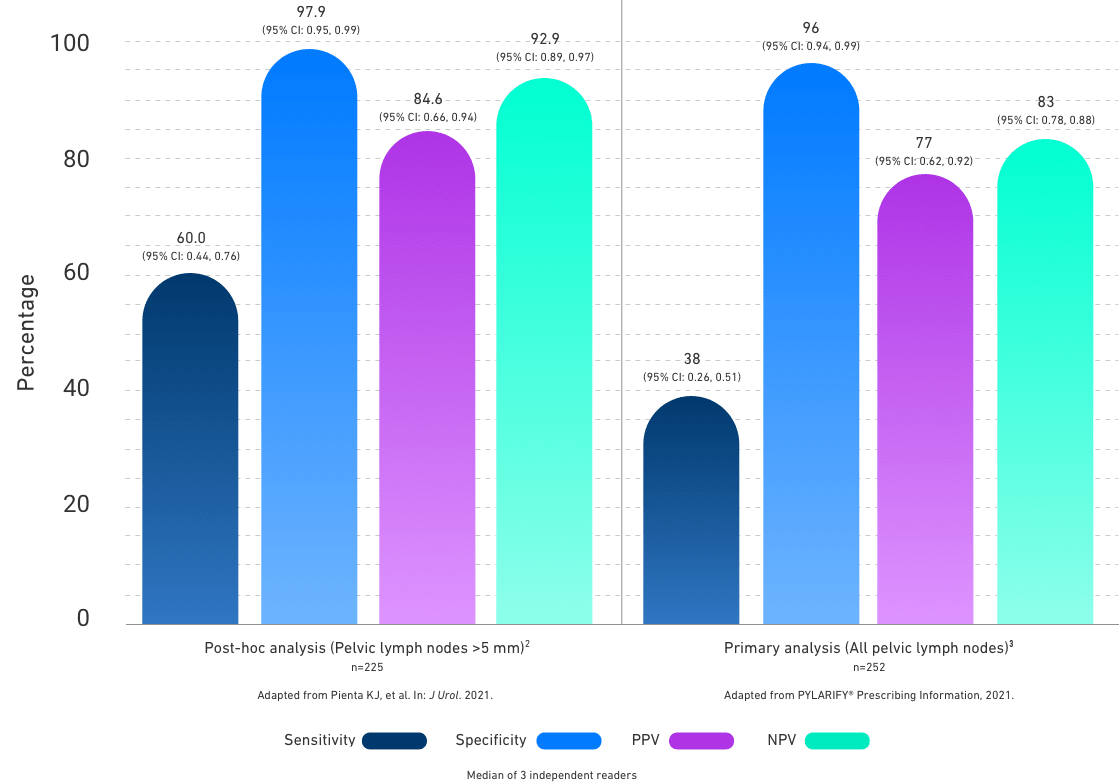 In the pre-specified analysis, the specificity co-primary endpoint with PYLARIFY® (piflufolastat F 18) injection PET/CT was met (the lower limits of the 95% CIs for all readers were >80%), but the sensitivity co-primary endpoint was not met, in part due to limitations in PET/CT image resolution for tumors smaller than 5 mm2,4,5
PYLARIFY® PET/CT achieved high PPV (range: 72%-81%) and NPV (81%-84%), reducing the risk of undertreatment3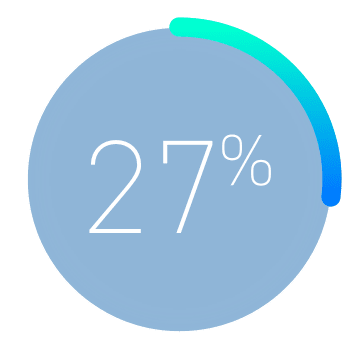 Informed Decision-making
Following PYLARIFY® PET/CT imaging, 27% of patients for whom standard imaging showed only localized disease were revealed to have N1 or M1 disease after PSMA PET with PYLARIFY®.* This upstaging of disease may have a substantial impact on treatment management decisions.6*
*Change in treatment plan was not an endpoint in OSPREY. Future studies will be necessary to demonstrate whether PYLARIFY® PET/CT-directed changes in management lead to improved outcomes.2
PYLARIFY® achieved high PPV, specificity, and NPV compared to standard imaging while maintaining comparable sensitivity2
PYLARIFY® PET/CT specificity was significantly higher than with standard imaging (97.9% vs 65.1%)
PYLARIFY® PET/CT nearly tripled the PPV compared to standard imaging (86.7% vs 28.3%)
PYLARIFY® PET/CT achieved similar sensitivity to standard imaging
Review the OSPREY clinical trial design (OSPREY Cohort A)2
OSPREY was a robust, prospective, multicenter, phase 2/3 clinical trial of 385 men with either high-risk prostate cancer (Cohort A; n=268) or radiologic evidence of recurrence (Cohort B; n=117)
OSPREY assessed the sensitivity, specificity, PPV, and NPV in pelvic lymph nodes for PYLARIFY® PET/CT


---
In Cohort A, OSPREY included patients across a broad range of PSA levels, disease stages, age ranges, and Gleason scores†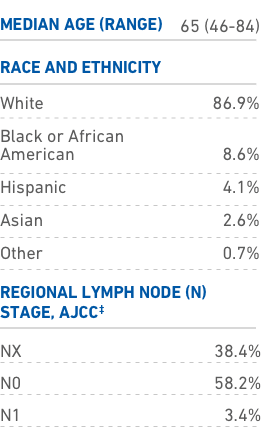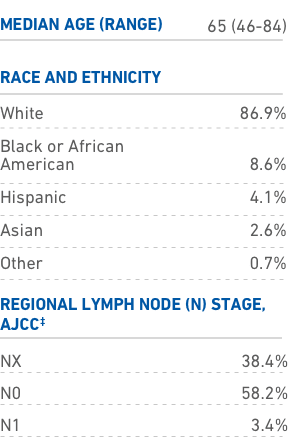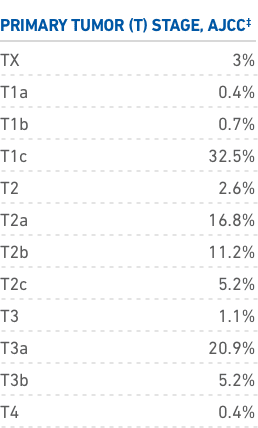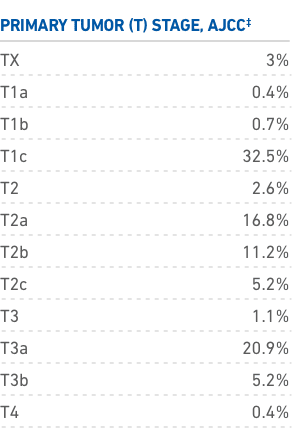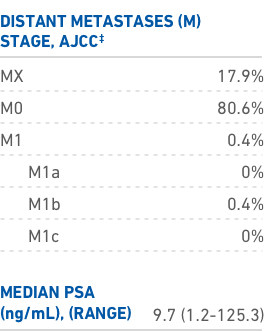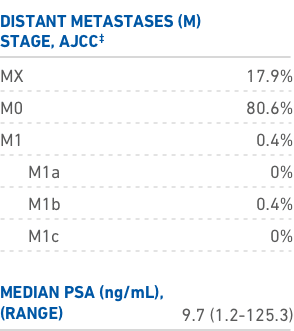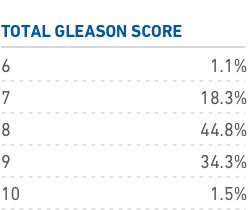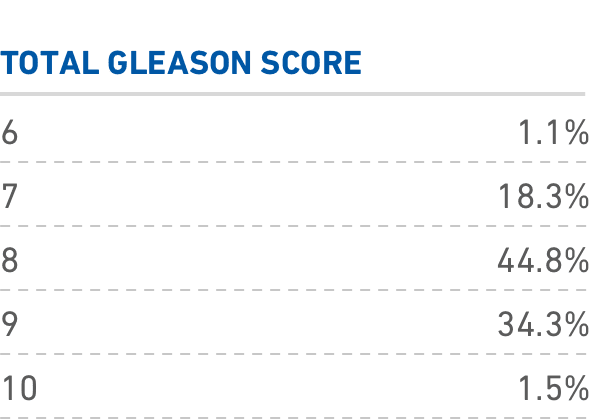 †n=268; except for Distant Metastases (n=266) and Median PSA (n=267).
‡Stage at time of study entry or most recent prior to entry.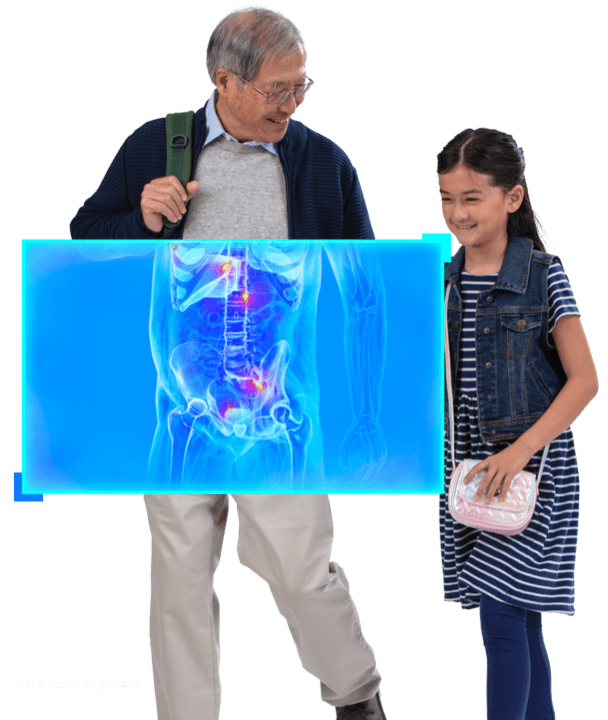 CI=confidence interval; PLND=pelvic lymph node dissection; CT=computed tomography; NPV=negative predictive value; PCa=prostate cancer; PET=positron emission tomography; PPV=positive predictive value; PSA=prostate-specific antigen; PSMA=prostate-specific membrane antigen.
INDICATION & IMPORTANT
SAFETY INFORMATION
PYLARIFY® (piflufolastat F 18) Injection is a radioactive diagnostic agent indicated for positron emission tomography (PET) of prostate-specific membrane antigen (PSMA) positive lesions in men with prostate cancer:
with suspected metastasis who are candidates for initial definitive therapy.
with suspected recurrence based on elevated serum prostate-specific antigen (PSA) level.
References
FDA clearance letter for aPROMISE X. Food and Drug Administration. April 29, 2022.
Pienta KJ, Gorin MA, Rowe SP, et al. A phase 2/3 prospective multicenter study of the diagnostic accuracy of prostate specific membrane antigen PET/CT with 18F-DCFPyL in prostate cancer patients (OSPREY). J Urol. 2021;206(1):52-61. doi:10.1097/JU.0000000000001698
PYLARIFY® [package insert]. North Billerica, MA: Progenics Pharmaceuticals, Inc., a Lantheus company.
Crippa F, Leutner M, Belli F, et al. Which kinds of lymph node metastases can FDG PET detect? A clinical study in melanoma. J Nucl Med. 2000;41(9):1491-1494.
Alipour R, Azad A, Hofman MS. Guiding management of therapy in prostate cancer: time to switch from conventional imaging to PSMA PET? Ther Adv Med Oncol. 2019;11:1-14. doi:10.1177/1758835919876828
Carroll PR, Probst S, Rowe SP, et al. Changes to initial risk assessment and intended patient management in high-risk prostate cancer: an exploratory analysis of cohort A from the OSPREY trial. J Urol. 2021;206(suppl 3):e181-e182.